You love the great outdoors, but now that you have a toddler that's put on hold right? I don't think so. Camping with toddlers is doable, but bringing your toddler on a camping trip does require a bit more planning than just going with adults or even with older kids.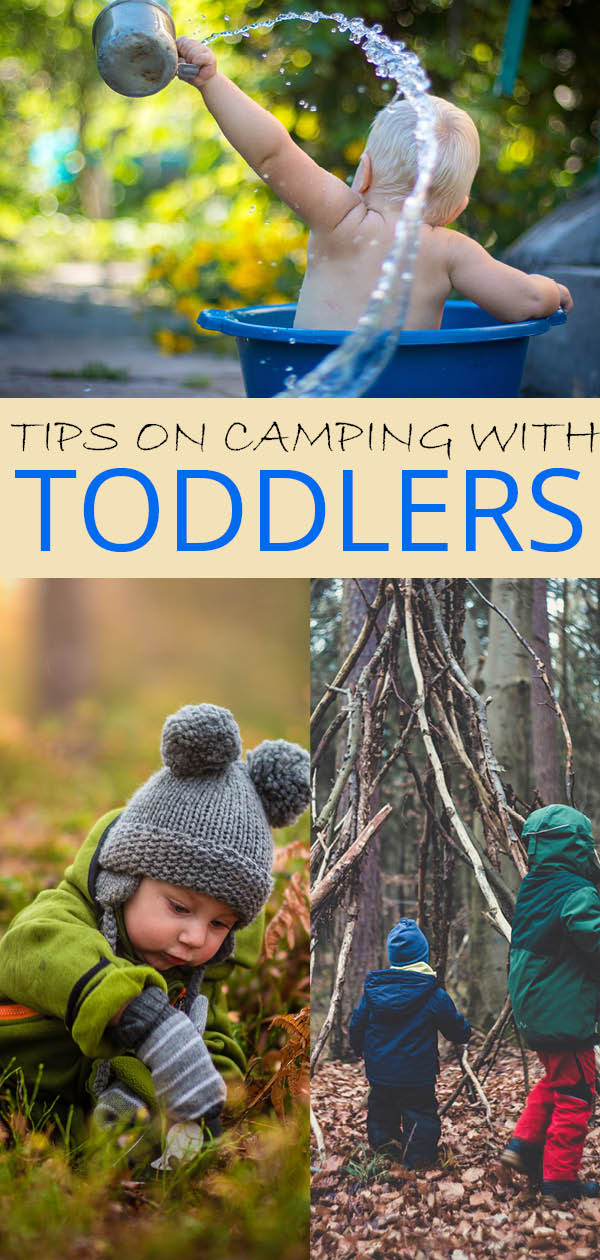 We are a family of 6, our kids being 8, 6, 2 and 5 months, that love the great outdoors. We have plenty of experince camping with a toddler. While many toddlers are easy to please and get excited about new things, there are some things that you can do to make sure your camping trip with a toddler is a success.
Practice camping with your toddler
First off your toddler doesn't know what it means to go camping. If at all possible practice going camping in the backyard. It can be as simple as just putting up a tent, and hanging out there for a few hours. You can read our thoughts on buying a tent here. That way your toddler will see what it's like to be in the great outdoors and you will get a sense of what is needed to entertain them.
It might seem like a lot of work to put up a tent to just sit out there and talk about camping but this will help them prepare them for your trip. You can talk about where everyone will sleep what you were doing all night and how they will sleep maybe even bring out a sleeping bag so they can have a nap.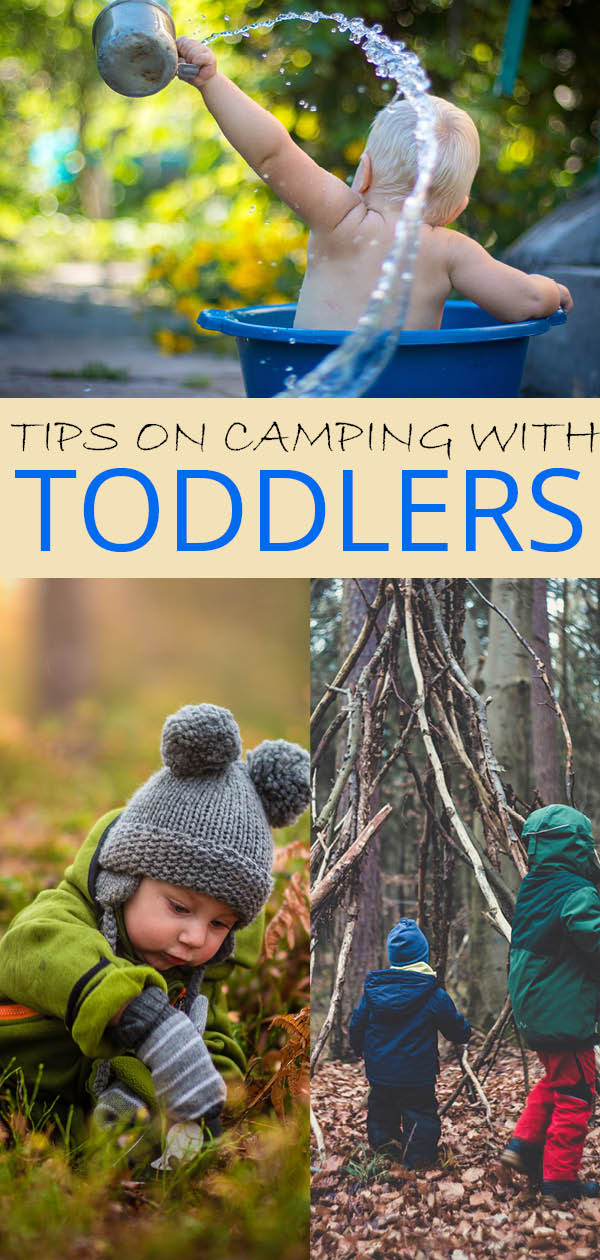 Ensure good sleep
Speaking of sleeping bags- you want to make sure that your toddler can sleep in a sleeping bag. Sleeping in a sleeping bag is actually quite different to sleeping with a cover. Your legs are not free to stretch like your used to, and some kids are great at worming their way out the top of the sleeping bag.
If sleeping in a sleeping bag is not a good thing for your toddler you will be better off investing in a sleeping cot. We have one, this one from Deryan, and it's been fantastic in every way. I love that you can zip it up all the way and our little one stays nice and warm, and easy to reach.
Now daytime naps is a different story. Depending on the weather you might not want your toddler to nap inside the tent. The deryan is still a good choise to bring outside. For naptime while out exploring we have the chariot CX2 or we simply go from a-b in the car during nap time and they sleep there. The important thing is to try and stay relaxed about Naptime changing a bit while you are out. As long as you toddler is not grumpy- try to go with the flow on this and add an extra nap if needed!
Warm clothes for sleeping
One of the worst things about being outdoors is getting cold. I hate it! And in turn I hate it when my kids are cold. Getting cold at night is the worst because getting warm again is so hard. There is no sun and keeping a campfire going through the night can be hard as well. So you want to make sure that you bring enough warm clothes for sleeping. I love wool clothes for my kids, because that's a great warmth for the kids, and I make them sleep with socks as well. You want to make sure you adjust the clothes for the climate you are in and you know your child. If your child is a warm sleeper you want to adjust to that.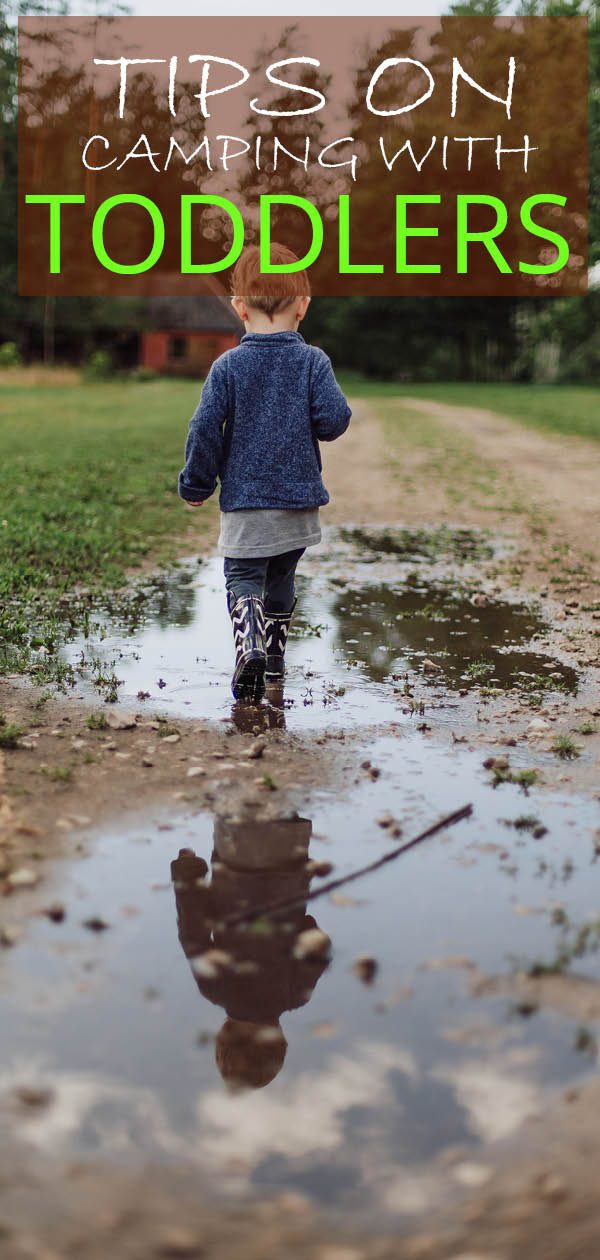 changing station
Changing diapers in the great outdoors is not always a good experience. As with everything else in our family I try and respect my child when they need a diaper change. That means making sure they are not exposed to the elements, I try and shelter them as best I can. If at all possible I set up a changing station inside the tent. I have a soft waterproof mattress and plenty of wetwipes.
Backpack with toys
While there are plenty of things to play with in nature, we always try to bring some toys that are recognizable. One small backpack that our toddler can carry himself. We have this Fjallraven Campus Ace 6L Backpack. It also serves as a great trainer of times to come, our older kids now carry a little more of their own equipment, and they will carry more as time goes, and they grow.
You might consider packing a few books. Here are some of our favorites about camping.
Bring more clothes – seriously MORE
Toddlers are adventures by hart, and while they explore they will get, wet, dirty and cold. A fresh set of clothes will be needed ALL THE TIME. While you are camping washing might not be an option, so bringing alot of clean clothes is a great idea. That and lowering your standards of what clean is 🙂
Lower your ambitions
Now while a great camping trip out into the middle of nowhere is what you dream of, that might not be the best place to start. Start small, close to home or at least a place you are familiar with, bring easy to make food, something that you know your toddler will eat, just go for a night or two, and try to not to have to many plans.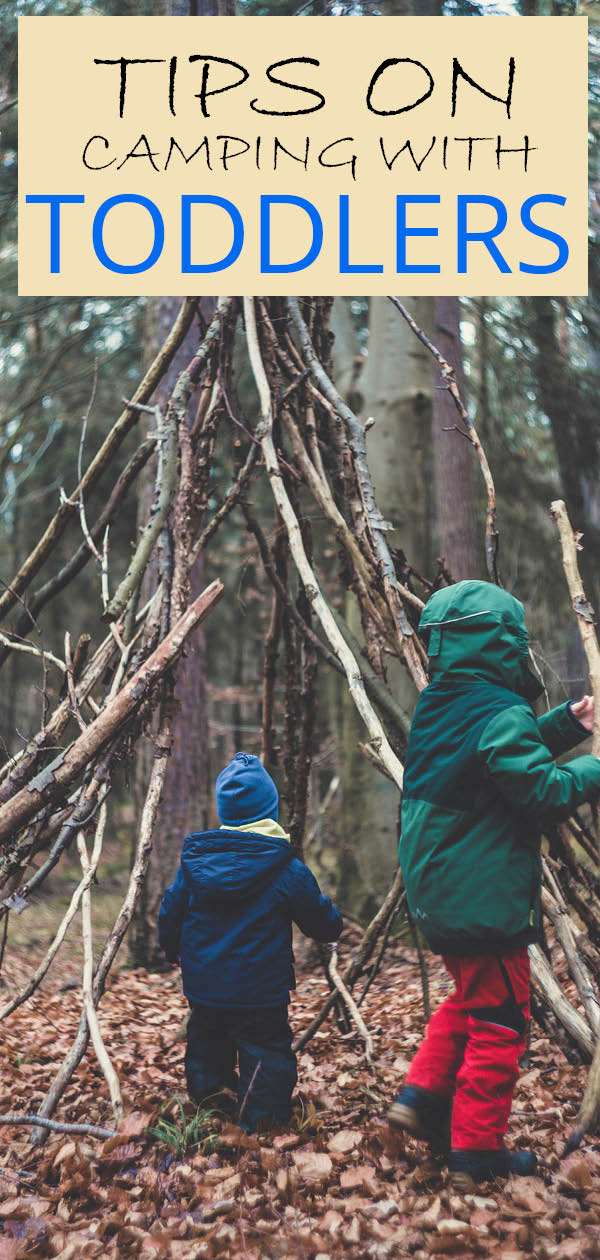 Scout your destination
Make sure that you know where you are going, and what the facilities are there. If possible, drop by to check it out. That way you are prepared to talk to your toddler about what to expect, what games you will be able to play, and it will be easier (easier, not easy :-)) to establish some rules.
What is your best experience about going camping with a toddler??
Comment below – i would love to hear all about it.
Until next time,
Malene.
Thanks for reading – you might also like: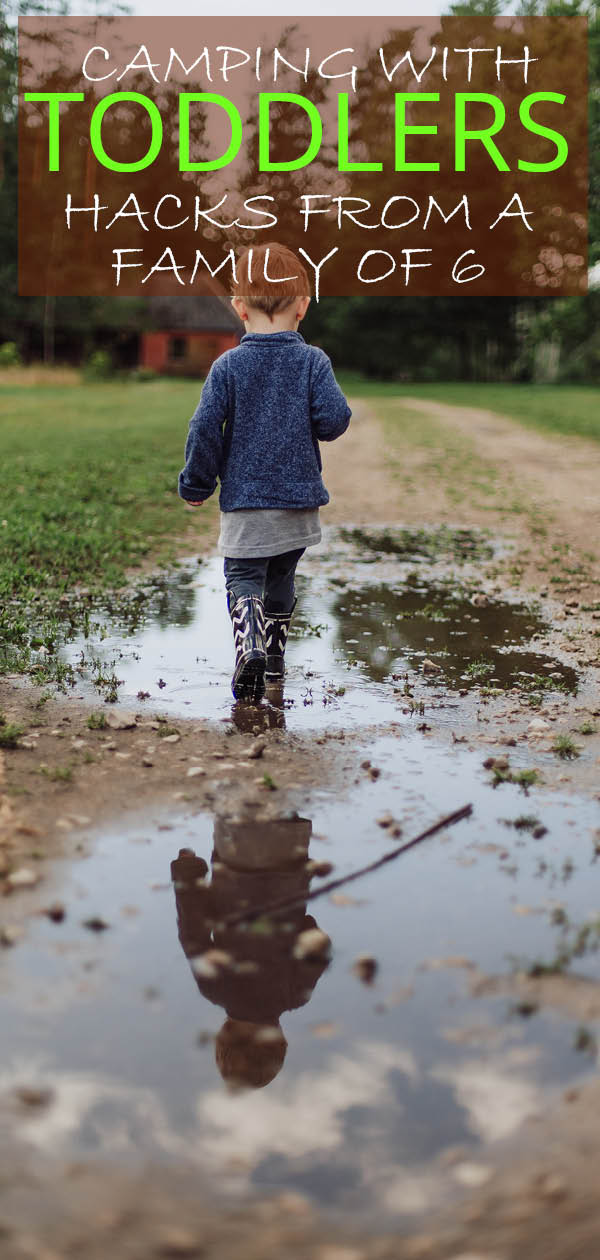 Welcome to our mighty family
Join our newsletter and we will send you all the best of what we have!