One Mighty Family may earn a commission for purchases made after clicking links on this page.
Learn More.
Getting a good night sleep is one of the most essential parts of having a good time while camping. One of the most common questions I get from readers is "how do you get your toddler to sleep when you are camping?" – and I completely understand why that a worry when you are looking at getting away for the first time!
You might also like: Beginners guide to family camping
We have been camping all through the year ever since our oldest was a baby, and he now 10. Camping alongside lakes in Scotland, in Yosemite, and all over Denmark.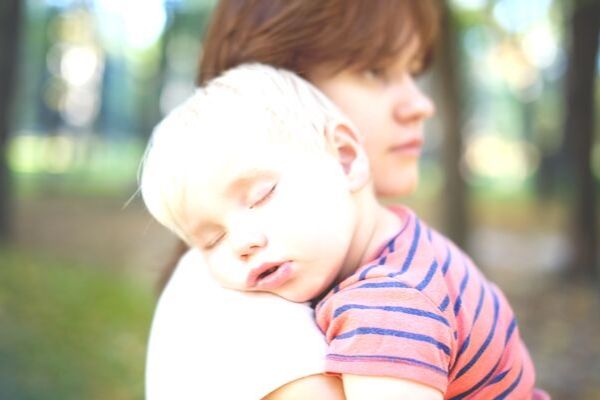 We have camped in tents, caravans, shelters and under the open sky. For most of those trips we have been camping with a baby, or a toddler. It is a fantastic way to just be together as a family. You can read all of our best tips for camping with toddlers here.
There are a few things that we have done for all of the kids, that has helped ensure success when we go camping.
Never introduce anything new when you are far away
Now, we never introduce new sleeping arrangements, when we are far away from home. There is always some element of something they know.
This could be that we have been playing camping while at home. Setting up some kinds of camping play or reading loads of camping books – we have some great suggestions for camping books here. All of the fun could end out in sleeping in a tent in the garden, or simply just sleeping in a sleeping bag at home in their own bed.
Have camping gear to support sleep
Camping gear for our toddler has been important. We go through some of the things you need in this post, but its important that your toddler has somewhere to sleep that they are comfortable. We have used the same camping pop-up tent for both camping and going to visit people. It has been used it for our kids from the time they were small babies. That way they are always comfortable with sleeping in that space no matter where we are.
Another thing we have done, is that we have bought a great sleeping bag for our toddler. Once we have know that we would be going camping in a few weeks, we have opened it up completely and added it to the bed at home, as an extra cover. That way, it is very comfortable and familiar once we are at the camp site.