Lets face it, camping with a baby is hard. Not only will you have to for see all the needs for dipers, clothes and everything else, but you will have to live without some of the comforts that your home provide that makes having a baby a little easier. We still love the outdoors, and we want to be able to go camping with our toddler and our baby.
Luckily we are not the first one to venture out into the great outdoors with a small beautiful baby. Genius people have come before us, and they have created some awesome gadgets to help us travel in style and with ease. Some of these we are lucky enough to have already, and some will definitely make my wish list for the camping season.
Now just to be clear, this list is exclusively for the baby or toddler, you will also need a tent and other gear. For our guide to how we found our tent look here. You might also want to bring some thing to entertain you. Now they say that kids can be entertained by a stick for hours, but my experience is that it is best to have a back up. Consider bringing books or maybe try audiobooks or Prime video and bring only one tablet. Both those links give you a 30 day free trail. Remember to bring some sort of charger if you choose to bring electrical appliances.
For your convenience we've added links straight to amazon. Should you choose to make a purchase through these links, we will receive a small commission, this will help us keep this site going, thank you so much for your support!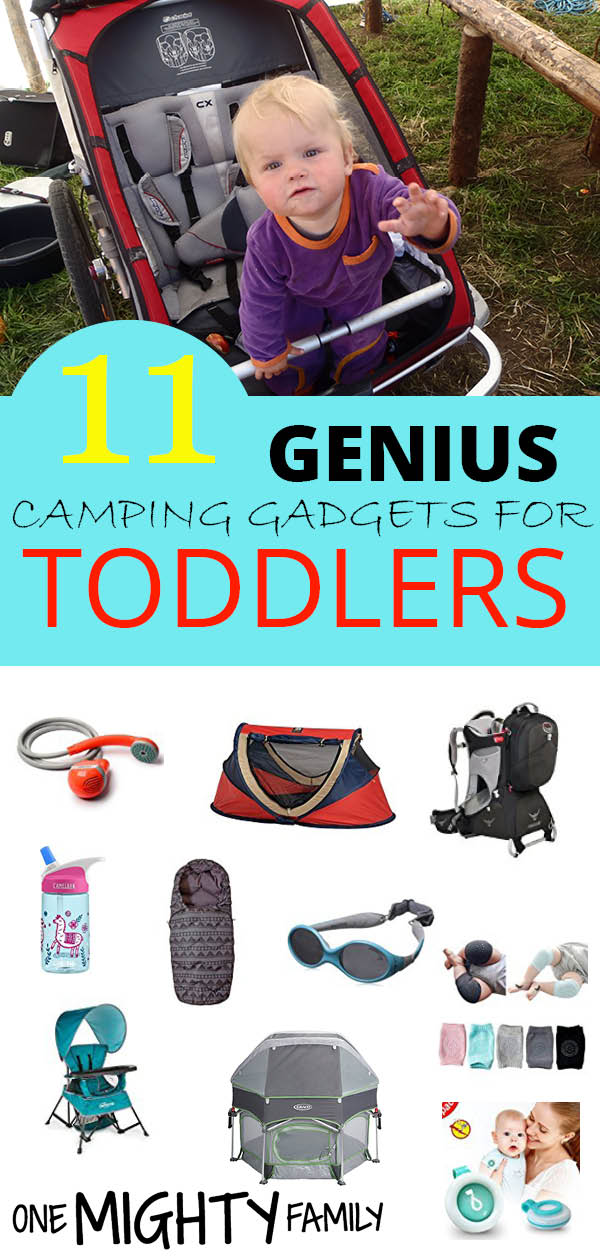 Camping gear for the baby
A travel bed
A great travel cot is essential to ensure that your baby or toddler sleeps. Our 2 year old never stays in the same space during the night. That makes it hard to camp with just a small mat. We have this Deryan travel cot and it has been perfect.
 It sips up on all sides and can either have the sides down for full cover or just a mosquito net. We rarely use the full sides down as our toddler is a very warm sleeper but that is dependent on the child. I also like that it has the sleep mat underneath, which ensures that it cant be fiddled with during the night.
Find it:
here @ AMAZON US or here @ AMAZON U.K.
Sleeping bag or Cover.
While some of the Deryan travel cots come with a sleepingbag, thats not always what you want for your child to sleep in. We have been really happy with our Voksi. This is one of those things where you should really buy the right thing for the climate you are in. We love that it is warm and that you can pack your littleone in really tight making them less lightly to tumble out from under the cover during the night. This sleeping bag that sort of "straps" on to the baby would be good as well.
Find it:
Sleeping bag @ AMAZON US or VOKSI @ AMAZON U.K.
Child carrier for hiking

Having a good child carrier is essential for a good hiking trip. The best of them are comfortable for the kids to sit, and maybe even nap while they are on your back. As an adult its a fantastic way to see the world with your child. When they are on your back, right behind your head, they see what you see, but you really get a sense of ALL the things they see, making a hike so much more enjoyable. This one of the best ones from Osprey, and we LOVE it. If your needs is not for that much walking this one from Deuter would probably do just fine.
Find it:
here @ AMAZON US or here @ AMAZON U.K.
Portable high chair
Eating outside can be done on a blanket, but really, I find it to be so much more enjoyable when my toddler is lifted a little of the ground. Not to mention the added bonus of knowing where they are while you finish your dinner (Just being honest :-))
Find it:
here @ AMAZON US or similar here @ AMAZON U.K.
Clip on mosquito repellent.
Okay if this isn't genius, I dont know what is. I HATE mosquitoes, but I dont like spraying all sorts of bug spray on my baby either. This is a a perfect substitute for camping in those bug rich areas.
Find it:
here @ AMAZON US or here @ AMAZON U.K.
Baby sunglasses

Protection from the sun can not be done to much, and I find that small children squint their eyes quite a lot in the bright outdoors, even when they are placed in the shade. These would be perfect for protection of the small eyes.
Find it:
here @ AMAZON US or here @ AMAZON U.K.
Portable outdoor shower
Now we are really in the very nice to have category! Bringing our very own portable shower would be fantastic. Especially those times when a baby just needs to be rinsed of.
Find it:
here @ AMAZON US or here @ AMAZON U.K.
Water bottle
Toddlers run, if they can. They play all day and they need loads of water. Most of the time kids will drink water if its fun. This water bottle from CamelBak is perfect for our kids. They can drink from it from quite early on, once they understand the system
Find it:
here @ AMAZON US or here @ AMAZON U.K.
Knee protection

Babys go explore. Its just such a hard job for their knees sometimes. These knee pads would help protect the knees while in the great outdoors.
Find it:
here @ AMAZON US or here @ AMAZON U.K.
Pack and play.
Having a space for baby to play while you are out camping is a must. Weather that means bringing the Deryan outside buying a seperate playpen, that is up to you. For our camping trip this summer i would LOVE this pack and play!
Find it:
Thule CX2 Two Child Carrier
This child carrier has been a life saver for us, on more than one occasion. Not only is it perfect for hiking with kids, but you can bike with it, run with is, I believe it even has extensions for skiing.. Its the ultimate all purpose carrier. We have it for two kids, its just practical, and it can carry quite a bit of weight, but you can buy it for just one child as well.
Find it:
here @ AMAZON US or here @ AMAZON U.K.
All of these things would make it more fun to go camping this summer with our toddler and our baby. Is anything missing from this list do you think?? What is your favorite?? Let us know in the comments below.
Until next time
XO Malene.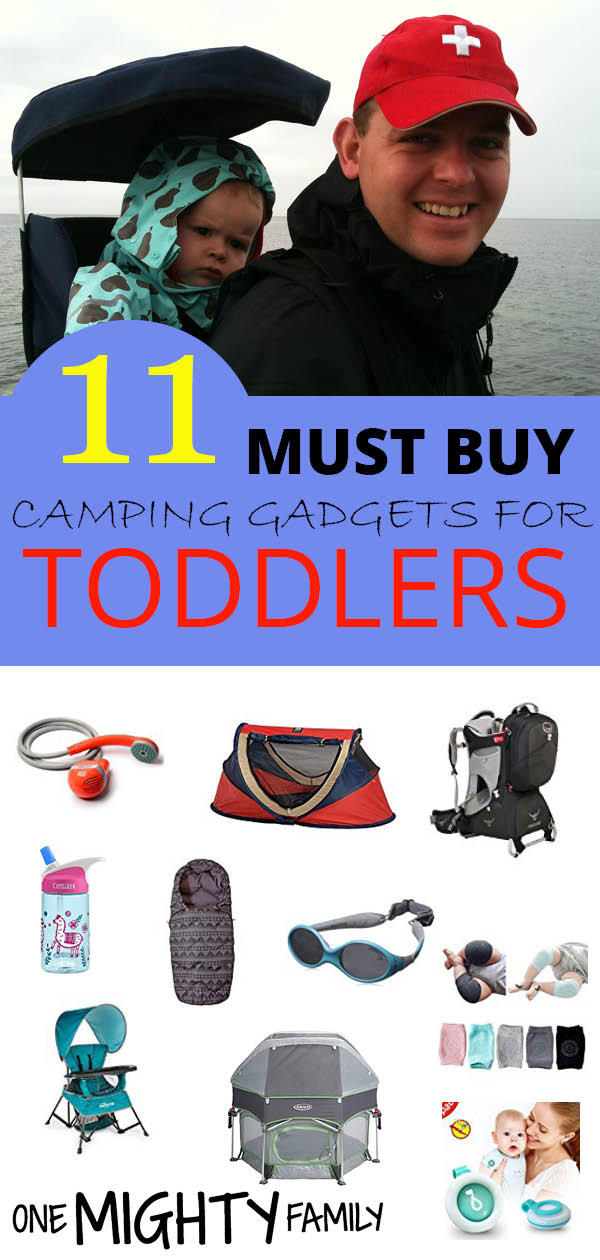 Welcome to our mighty family
Join our newsletter and we will send you all the best of what we have!