Learning how to build a fire is not easy, and if its the first time you do it, how do you even explain what to do? I would let all my kids start our campfire, but for them to get what they need, i needed a simple way to explain what they need.
I have tried to explain all the steps needed to build a good campfire and I hope that this will give you a good campfire. A campfire is the feeling of getting together and just looking into the flames is true slow quality time for me. Please send me a picture of your campfire once you've done it!
You might also like: tips for camping with toddlers
How to build a campfire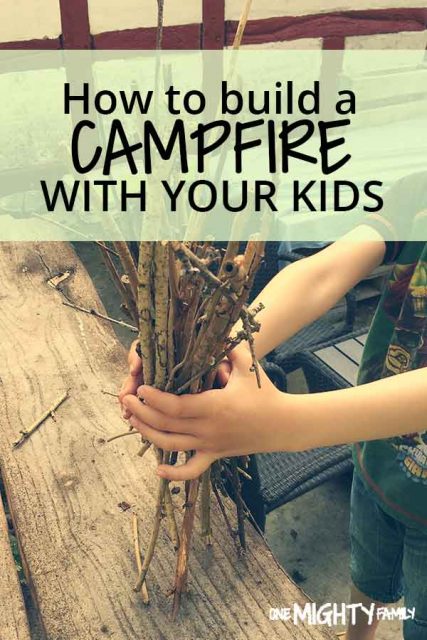 Fill your hands with tinder
I told my kids they need to fill their hands with tinder.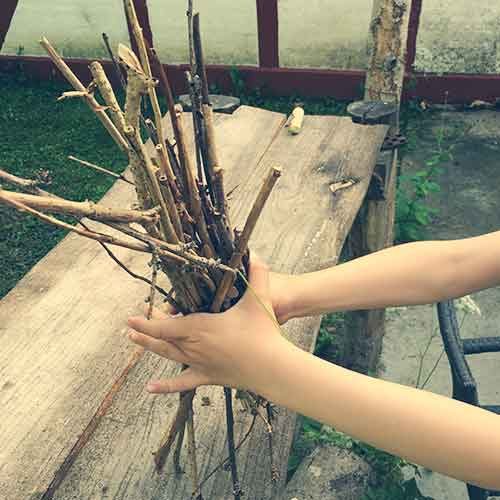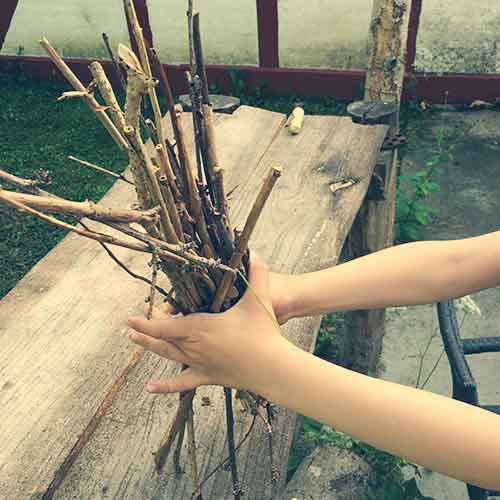 This needs to be very dry, about the size of a pencil lead. – ours was a little thick but we made it work :-). This will be the very middle of your fire, where you need your match to start fire. If the tinder you find are longer than from little finger to thumb go ahead and break them in two, that's what we did.
You place this into the firepit as the base of your campfire. Make sure you stack it like a tepee, you can place some newspaper underneath if you want. That makes it easier to start your fire.
Kindling
Once they have the tinder, they need to start looking for kindling. This should be about as thick as a thumb, and as long as their arm from fingertips to their elbow.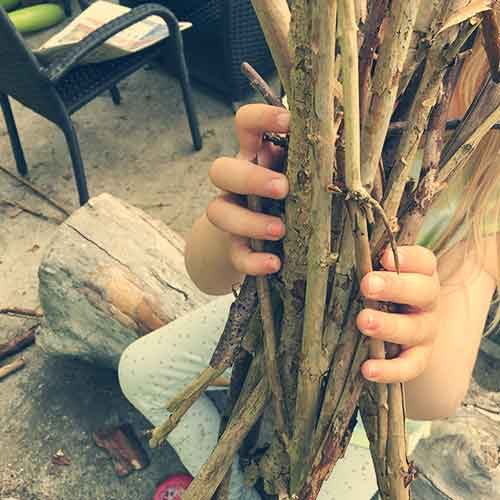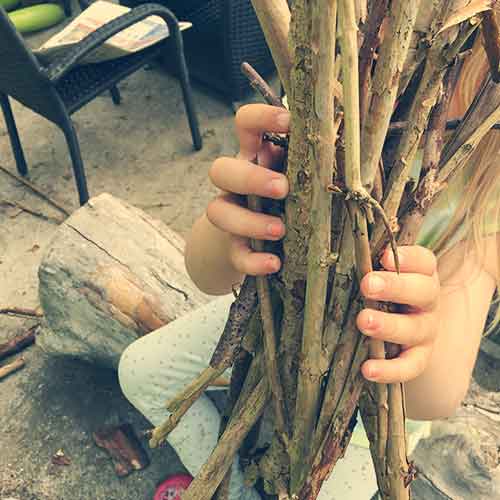 They should have enough kindling to fill their arms completely. We did several trips.
This goes on top of the tinder in the tepee. Building from the middle and out in what will become the campfire.
Fuel
Now comes the fuel. These are logs about the size of your wrist and as long as your arm. You can wait to add these until you have the tinder and the kindling going.
Now as i see it, the only thing left is making those smurfs – or your favorite campfire food.
When will you be building your next campfire??
Until next time
Malene
Welcome to our mighty family
Join our newsletter and we will send you all the best of what we have!