One Mighty Family may earn a commission for purchases made after clicking links on this page.
Learn More.
Are you wondering how you prepare for a new baby? You know that you need to do something. You feel a new life inside of you and you need to prepare. When you are waiting and dreaming about your new baby, you want to get ready. You feel the need to nest, and prepare for the arrival of the new baby.
This is different in all of us, but somehow, it comes. Now, no one really knows what causes it, but all you can do is follow your instinct. Now, what if all your instinct is telling you is that you need to do something? How do you then figure out what you need to prepare?
You might also like: What a baby really needs
I have had this feeling many times my self, with 4 kids here with us, I know the urge to start nesting and getting ready for the new family member.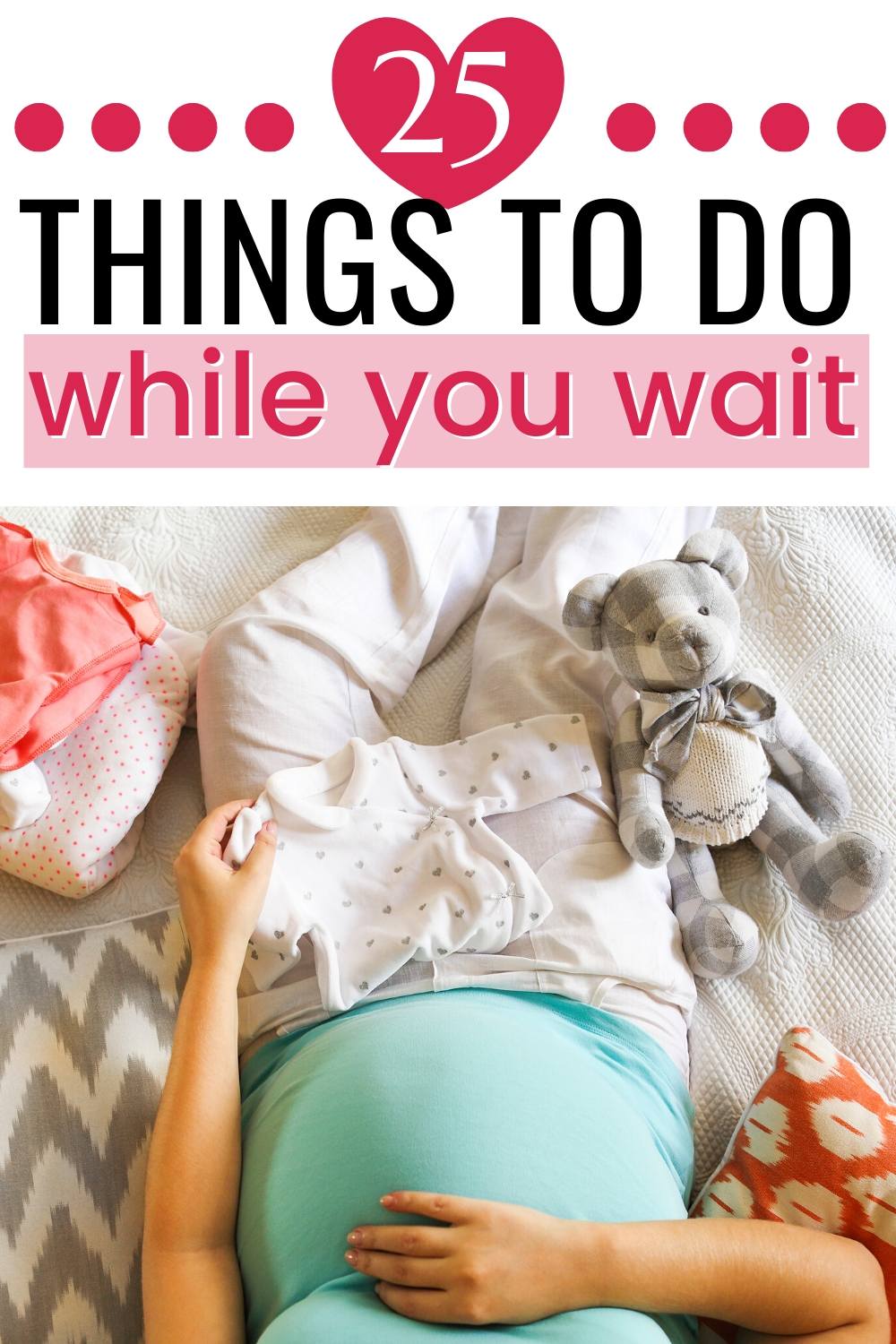 I have compiled a list of 25 things that really helped my while getting ready for a new baby. If you have these done, you will have more time to bond with your baby, once he/she arrives.
This is not a checklist for bringing a new baby home, but it is something that can give you an idea of what to do. These are all nice to haves, if you see this list after you have had your baby, try not to worry! Things can always be done. Focus on how you feel, stay healthy and safe, and everything will be fine.
You might also like: 10 things to remember when bringing a new baby home
Wash and fold all baby sheets and blankets.
Wash and fold all baby clothes.
Get to the bottom of your laundry – even those hangarounds that waits for another day – Just get it all done!
Buy a car seat and if needed covers that go over the baby in cold weather.
clean your car.
Make sure the car is fueled and ready to take you to the hospital.
Prep and freeze meals for those day where everything is just kaotic.
get rid of old food in the pantry.
clean out the fridge.
go and get stock up on toiletpater, shampoo and other things that dont spoil.
Read up on labor information.
get the camera ready, with fully loaded batteries and empty memory card.
pack your hospital bag, remember something for baby, something for you and something for dad.
reorganize your command centre.
make sure you empty all trash, and recyclables.
get rid of old shoes.
Have a plan for how you want to feed the baby, whether you are nursing or bottle feeding.
get your own clothes ready for when you are no longer pregnant, but breastfeeding (if you so choose).
declutter your house, and get rid of things you no longer use.
sell things you no longer need to make room for a baby.
settle everything at work, and make sure you have arranged all of your maternity leave
buy all presents you need for the next few months after the baby arrival. (birthdays and other holidays.)
Read a few baby books to make sure you know what you want to do
have a plan about eating, sleeping and changing the baby.
sleep – whenever you can, have a nap, and help your body get ready for this hugs change in your life.
As I said – you don't need to do all of these. Pick and choose what you might find helpful. The most important thing is that once your baby arrives you have time to spend with him/her. If you hire in help to get through some of these things, great! If you find some of the unnecessary, amazing-well done you for knowing your self and what you need at this time.
What would you think needed to be added to this list??
Until next time
xo Malene.