Knowing what to look for in a sleeping pad can be hard the first time you go and buy one. Sleeping pad are so important to a good night sleep. If you have been here before, you might have heard me say that a sleeping bag is key to a good night sleep. While that is true, you can have the best sleeping bag in the world but without a good sleeping mat, you will be cold! You need something to insulate you from the ground, otherwise all of your body heat will be gone.
Any insulation towards the ground will do, but while we are at it we might as well look at some of the more comfortable options as well.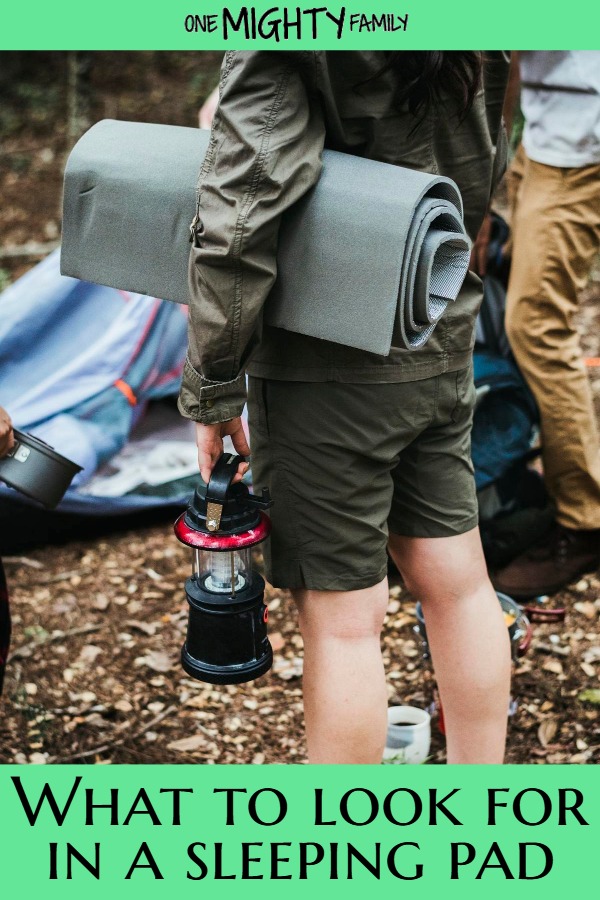 What to look for in a sleeping pad
A good sleeping pad should:
Protect you from the cold of the ground
It might
Provide some comfort
be lightweight
Foam sleeping pads
Foam sleeping pads will protect you from the cold of the ground. They are not very comfortable to sleep on, and I should know – I have spend quite a few nights on these things. These sleeping pads are perfect to bring for sitting around the campfire though, and we often bring a few for this purpose alone. They are great because they are easy to dry, and they are light.
Inflatable sleeping pads
Inflatable sleeping mattresses are great, but can be bulky and they are really easily damaged. There are a few modern options that are lightweight and really comfortable, but they are more expensive as well. This is still my favorite sleeping pad (no jokes about me getting old, thanks!) and a great investment when you want to wake up well rested with no back problems. We have ones with a small hand pump that doesnt take up to much space in our equipment.
Subscribe to our newsletter

Self-inflating sleeping pads
The self-inflating sleeping mats are a combination between air and insulation, don't ask me how they work, but they are great. They take little to no effort to get ready and they are quite comfortable.
The size of your sleeping pad
The size is really a matter of taste. The minimum size of a sleeping pad should be the size of your torso. This will keep you warm, and the most vital parts of your body of the ground. I know of people that do this because they can then keep the weight down, and still be comfortable. Personally I prefer a full size mat that will support me through the night. That is up to you to know how you are more comfortable.
Is there anything else you need help with, just let me know in the comments.
Until next time
Malene.