Gift ideas for dad that loves the outdoors can be a head spinner. In our might family, there is always new gear that we want to try, and we somehow feel that it is very needed. With the holidays fast approaching, it's time to think about what gift you want to give to your outdoors dad. The man that has everything, but I bet he could use some more outdoor equipment. Maybe you would love to give him a gift that is also good for the kids, you can have a look at our list of outdoor gear for toddlers here. Here are our suggestions for that perfect gift for the perfect father who loves the outdoors.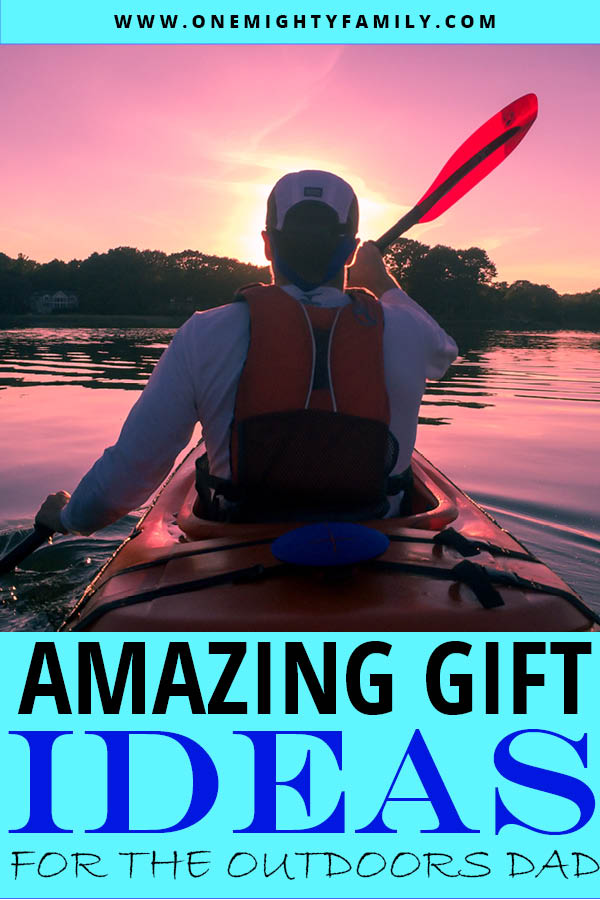 Gift ideas for dad that loves the outdoors.

how cool is this thing just feel fill it with air and it's the perfect place to sit around and enjoy the great outdoors.
It can be so dark to come back to the campsite at night. With these super cool solar powered lamps you can have lights on in your campsite without having to worry about electricity.
I know it seems almost too good to be true but this sucks supposed to be completely waterproof and keep your feet dry all day long the sound amazing and it's definitely a must have for the outdoors dad.
Who wouldn't want to be the amazing super dad that reaches into the fire and grabs a log with fire in it. These gloves will help you do that.
Lightweight Hamic.
Small and compact and easy to bring along on any trip. A light week Hamic is perfect for that naptime relaxation when you're on the go.
As a dad you want to be able to get out of any situation. This life will help you do whatever you need to have done. and at the same time you only need to carry one thing.
Sometimes you want to camp remotely, but at the same time you want to throw kick ass barbecue, what do you do? With the portable barbecue you can throw a barbecue in the middle of nowhere. Awesome! Another must have for the outdoors dad.
Now your outdoorsy what do you want your phone to be able to check up on what's going on in the world. The outdoors is not a great place to charge things though but with this solar battery charger you're good to go.
That was some ideas for you. There are some really great things in this list, but remember that often a drawing is another good idea for a gift!
What are you getting your outdoors dad this year?
Until next time
XO
Malene.